Amritsar- The Holy City
Sri Guru Ramdas Ji, the fourth guru of the Sikhs, established the city of Amritsar in the late sixteenth century. Harmandir Sahib Gurdwara, also known as The Golden Temple, is located there, making it the religious and cultural heart of the Sikh faith. The Amrit Sarovar, a sacred lake that surrounds the Golden Temple, is the inspiration for the city's moniker. In addition to the Golden Temple, the city is considered a holy place because of the Ram Tirath Temple, where Sage Valmiki is said to have composed the Ramayana and it's believed that Lord Rama's sons Luv and Kush were also born there.
Tourist Attractions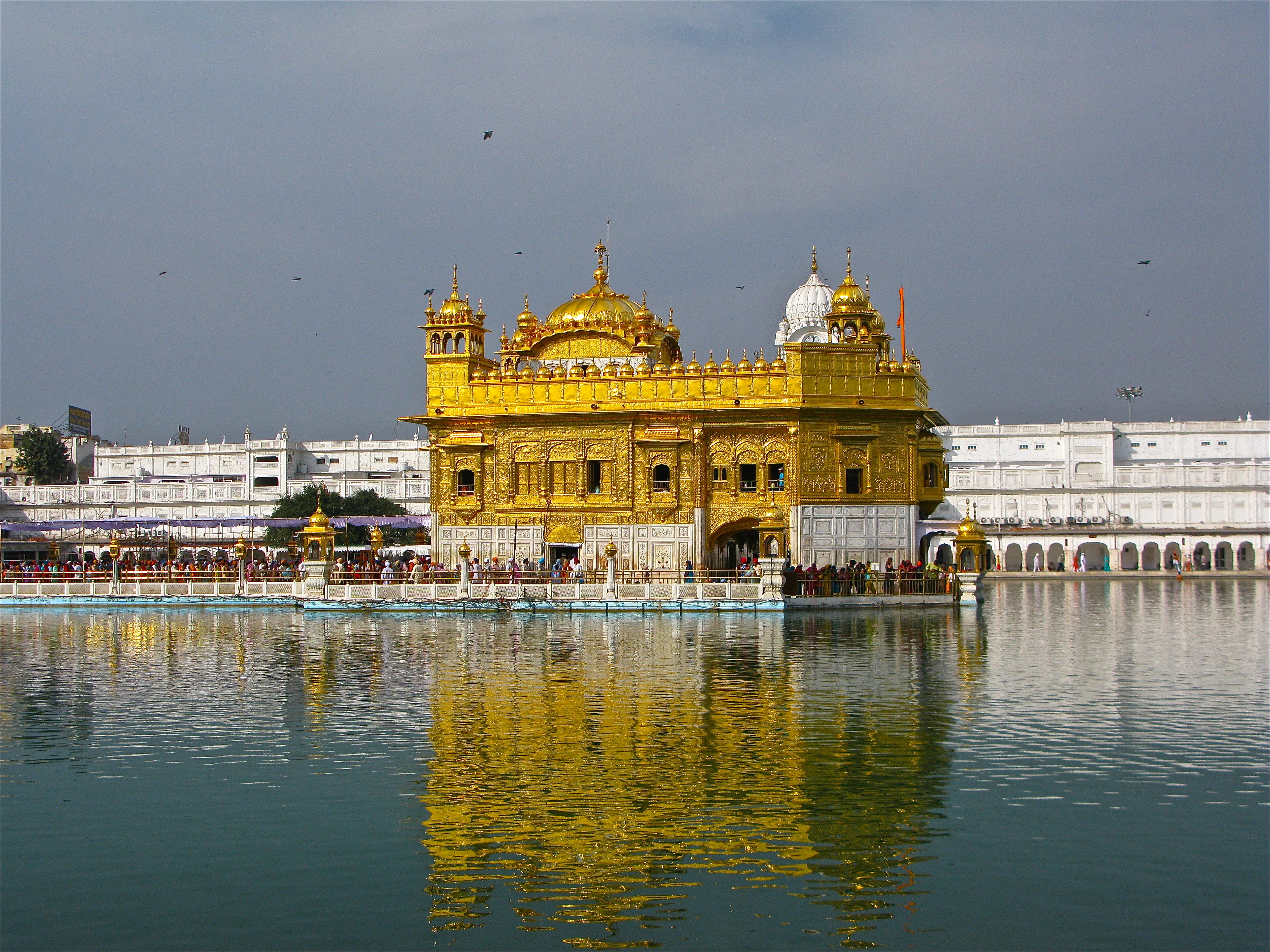 Golden Temple : It's no exaggeration to say that Sri Harmindar Sahib is one of the most visited religious destinations in the country where more than 1 lakh devotees on an average visit the temple on daily basis. Approximately four hundred kg of pure gold were used to cover the temple. The Golden Temple was reportedly commissioned by the Sikh Empire's king, Maharaja Ranjit Singh. The magnificent temple sculpture and the guruvaani's calming music create an atmosphere of profound peace. It also serves Langar (free food served at Sikh temple) where anyone can go for a nourishing and nutritious hot meal, which is always vegetarian.
---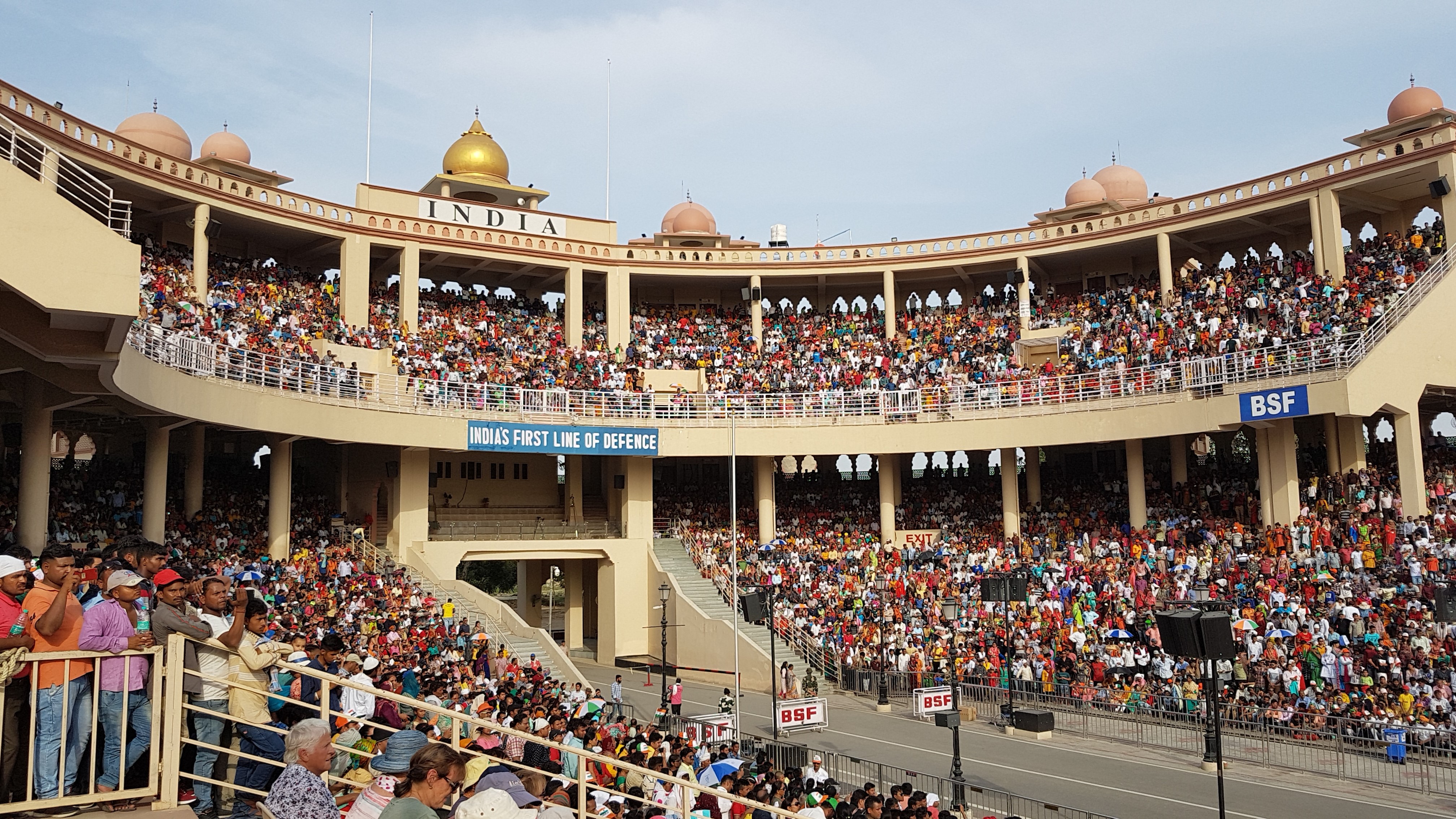 Atari-Wagah Border : An army outpost on the Indo-Pak border, a complex of buildings, roadways, and barricades on both sides, is located 28 kilometres from the city of Amritsar. The evening "beating the retreat" is the daily climax, during which troops from both nations march in flawless drill while going through the motions of lowering their respective national flags. You can't help but feel patriotic after seeing this marvellous place.
---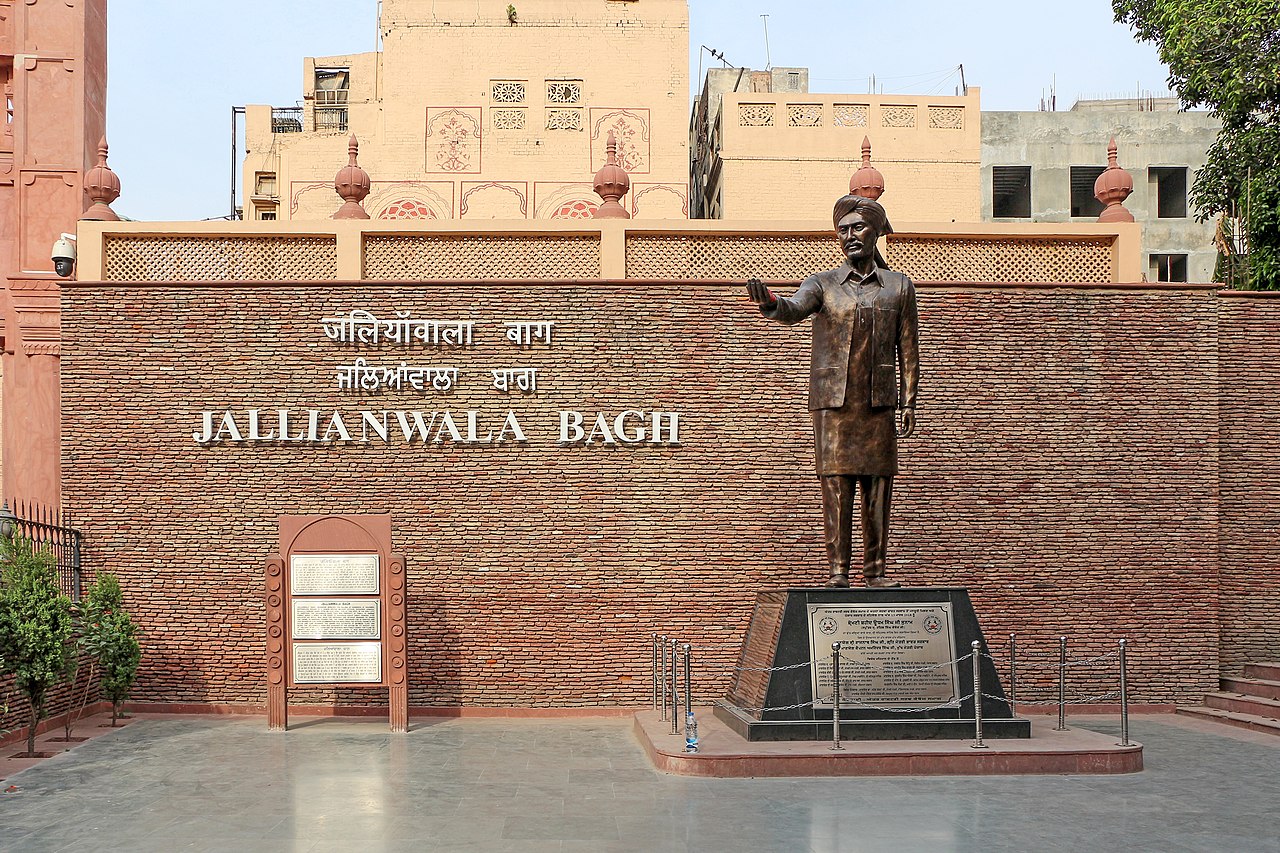 Jallianwala Bagh : The Jallianwala Bagh is a public garden which houses a memorial to commemorate the massacre of peaceful protestors by the British forces. On April 13, 1919, British General O'Dyer with his british troops opened fire on a large crowd of unarmed people attending a peaceful freedom movement meeting being held here, which took the lives of about 2,000 innocent men, women, and children. Jallianwala Bagh's wall and well are physical reminders of the massacre that took place there.
---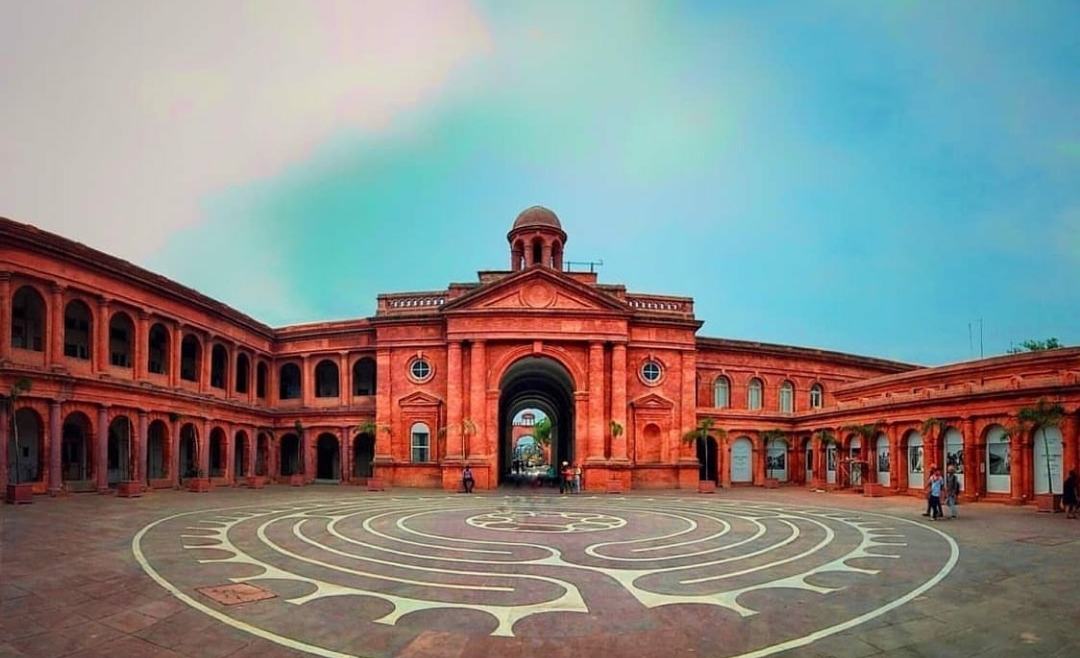 Partition Museum : Located in close proximity to the famous Golden Temple, the museum's stated goal is to become "the principal repository of tales, objects, and records connected to the post-partition riots that followed the split of British India into two sovereign dominions, India and Pakistan.
---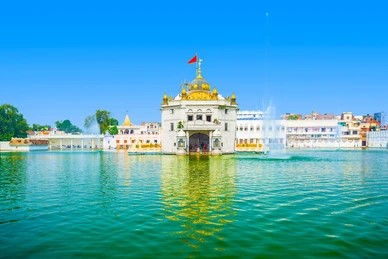 Durgiana Temple : After capturing the horse of the ashvamegha yagya, the legend goes that Luv and Kush brought Lord Hanuman here, where he was chained to a tree. This Hindu temple was designed in a style similar to that of the renowned Golden Temple. The lake called Durgiana Sarovar surrounds the temple.
---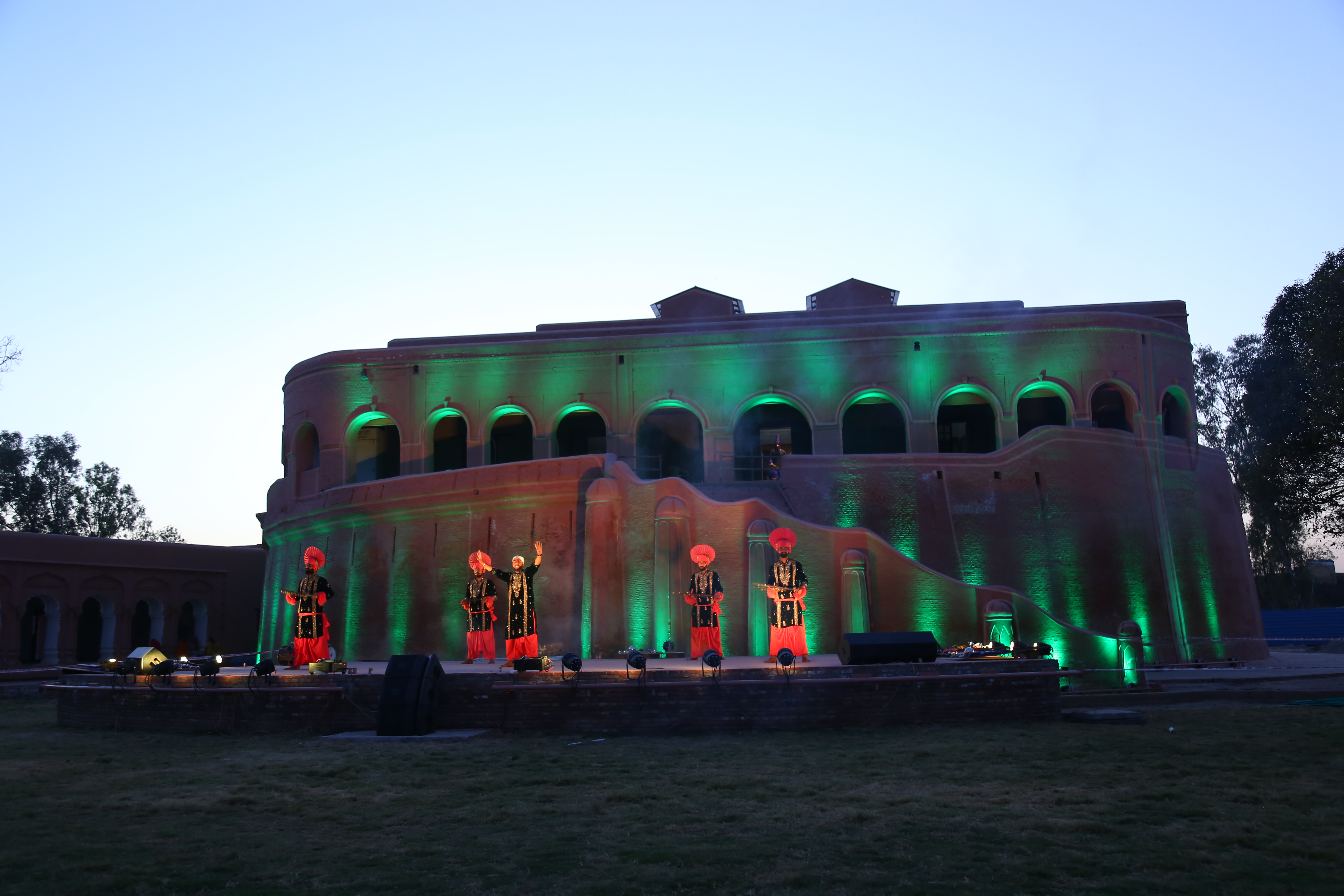 Govindgarh Fort : It's an old military fort that the Indian military used to control. It first welcomed tourists on February 10, 2017. It was built with 25 cannons and remained under Bhangi control until 1805. The British army built a number of defensive upgrades to the fort during their reign of India. The fort's daily light show, performed in both Punjabi and English, is the major attraction for visitors. In addition, there is a bazaar within the fort where you may purchase authentic products made in Amritsar.
---
Delicacies
Amritsar is known not only for its tourist destinations only but it is known for its delicacies too:
Amritsari Kulcha : Amritsari Kulcha is a delicious flatbread that is crispy on the outside with melt in mouth texture from the inside and topped with aromatic spices and butter. It is a soft leavened bread which is stuffed with boiled and mashed potatoes and spices and served along with white chickpeas curry and onion-tamarind chutney which is an excellent accompaniment to the chickpeas.
Makki ki Roti & Sarson ka Saag : It is a combination of in-season mustard greens cooked down to savoury mush and eaten with hearty corn. This winter special combination makes everyone drool in winters. Makki ki roti & Sarson ka Saag is a dish where spinach or other dark greens are stewed with ginger, garlic, fresh chiles and spices until meltingly soft and served with steaming hot roti made out of maize flour with a dollop of butter, this recipe is a lip-smacking treat in winters.
Chole Bathure : Chole Bathure is one of the mouth-watering, spicy, exotic dish from Punjabi cuisine. The crispy puffed deep fried leavened bread Bathura makes an excellent combo with hot & spicy Chickpeas curry and can be accompanied with onions, lemon wedges, pickled carrots or green chutney.
Amritsari Wadiyan : Famous Amritsari Wadiyan are that spicy part of traditional Amritsari cuisine that the rest of the world has yet to emulate. Wadiyans are dumpling made from ground urad dal and spices and sun dried under great supervision. You put them in a simple potato curry and it takes on the shape of gourmet dish. Pair them with any kind of string beans as a dry dish, and you will have a side dish that'll hog centre stage. Any tourist worth his salt will definitely pack up a pack or two.